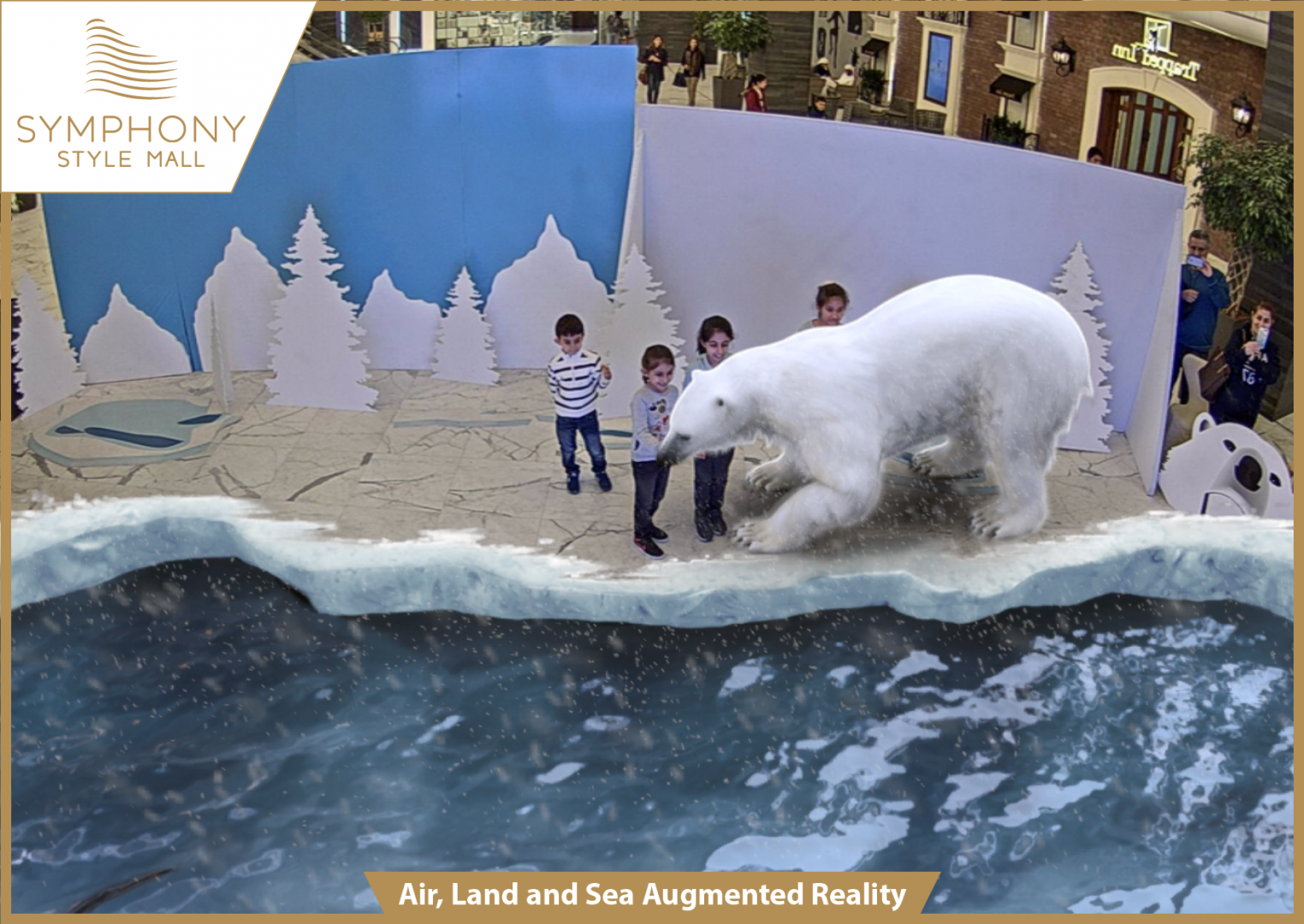 "Symphony Style Mall" – a property of The Commercial Real Estate Company "Al Tijaria" – invited the public for one of a kind Augmented Reality Event called "Air, Land and Sea" Adventures. The event kicked off on the 7th of December and is in place till the 21st December, 2017.
To experience this amazing adventure visit Symphony Style Mall (in Salmiya – opposite to AUK) from 9 am to 12 noon in the mornings and 5 pm to 9 pm in the evenings.
Mrs. Rawan Adnan – Marketing & Leasing Dept Manager was delighted about the success of this event and the interactions between visitors and the Augmented Reality experience of the Air, Land and Sea world.