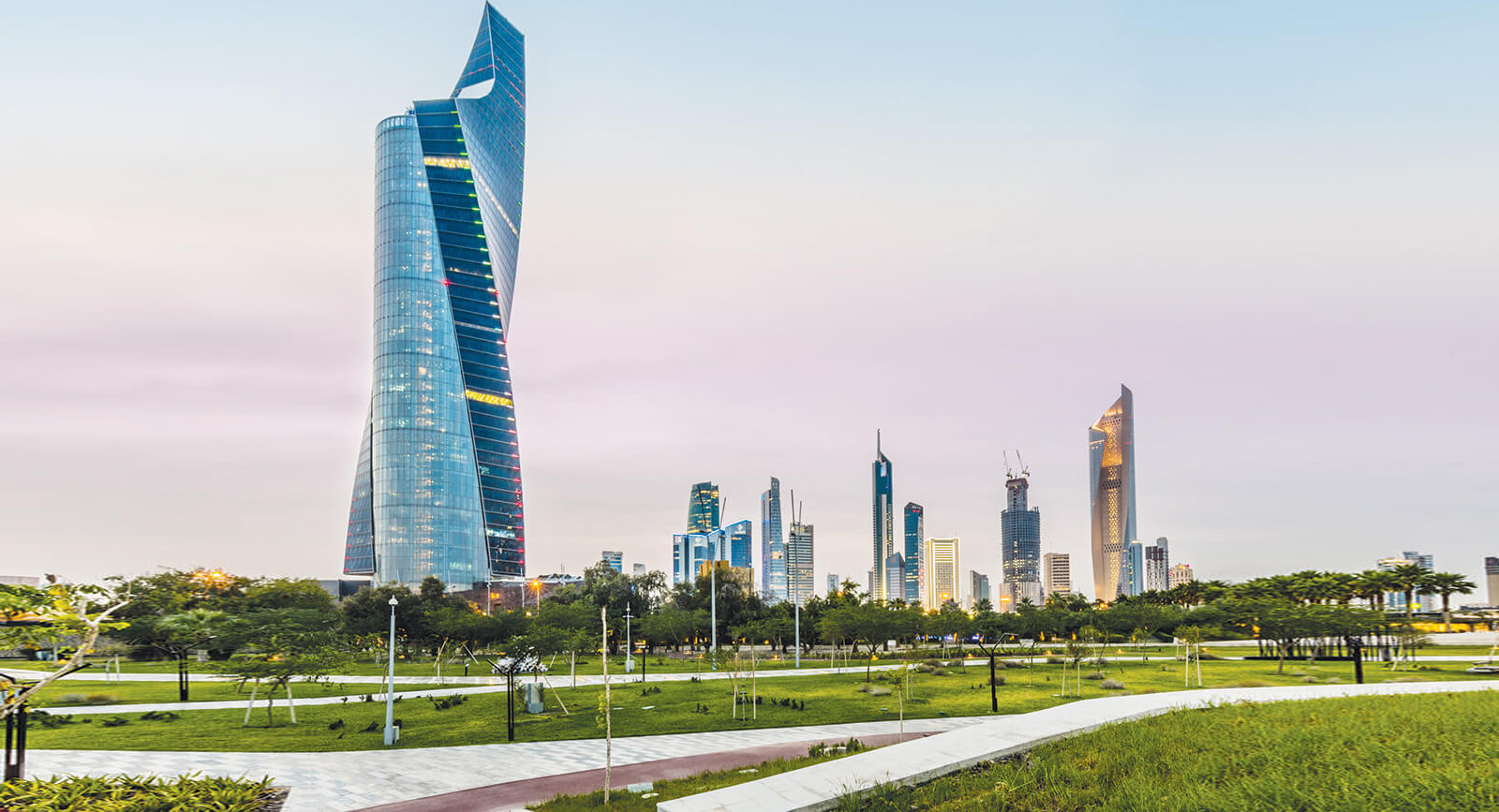 The Commercial Real Estate Company, K.P.S.C (Al Tijaria) was established in the year 1968 and restructured in the year 2000. The company has been in business for over 52 years and was listed in the Kuwait Stock Exchange (KSE ) towards the end of 2004. The company is considered one of the largest real estate companies in the State of Kuwait with regards to paid up capital. The main focus of Al-Tijaria is directed towards commercial property investment in the State of Kuwait, GCC & MENA regions and Internationally. It is a multi -faceted organization. All financial aspects are governed by the Islamic Sharia (laws).
Vision
Delivering the highest level of excellence and enriching the real estate market in the state of Kuwait expanding globally through iconic designs and maximum quality standards. Governance and company expertise are our key elements to creating and maximizing shareholders' wealth. 
Mission
Developing a business strategy to reach the optimal income to achieve consistent growth rates, returns, and cash flows; which in return increases the value of each project to deliver optimum results to our stakeholders and shareholders. In addition to the acquisition of good assets and maintaining the balance and diversity of real estate portfolios in the local, regional, and global markets.
Strategy
Reconciling the allocated budget and deadlines.
Maintaining the maximum occupancy and rent collection rates.
Exerting all efforts to develop performance and achieve the desired goals to ensure the interests of shareholders and achieve growth in their rights.
Maximizing the role of the company in the provision of real estate services and facilities management.
Complying with preventative maintenance
Maintaining a low finance cost that matches Al-Tijaria's financial strategy.
Maintaining high-quality and low-risk projects by applying best practices.
Ensure having updated market studies as an indicator to monitor local and world trends and stock exchange markets.
Providing the most effective internal training platforms to maintain and create expert employees.
Providing a suitable environment for employees and clients.
Maintaining an innovative work environment.
Ensure applying the 5Ts principle.
Developing real estate properties by following the building regulations in place to achieve the safety and optimum yield.
Obtaining and maintaining the international certificates to comply with international standards.
Values
The 5T's Model: Time Management, Trust, Transparency, Teamwork, and Task Cognition.
Sustainability: Al-Tijaria operates its business to the best serve of the interest of our economy shareholders and stakeholders by maintaining revenue and driving prosperity.
Innovation: We are committed to continually enhancing our services by embracing creativity and encouraging the pursuit of new opportunities.
Integrity: Honesty is essential to the way we do business and how we interact with stakeholders, clients, and tenants.
Governance - the conscience within everyone. It grows and matures to the extent of compliance with the laws and instructions issued by the company and regulators and its impact reflected positively on both personal and professional levels.
Ethics - Respect for the work and colleagues, and discipline.