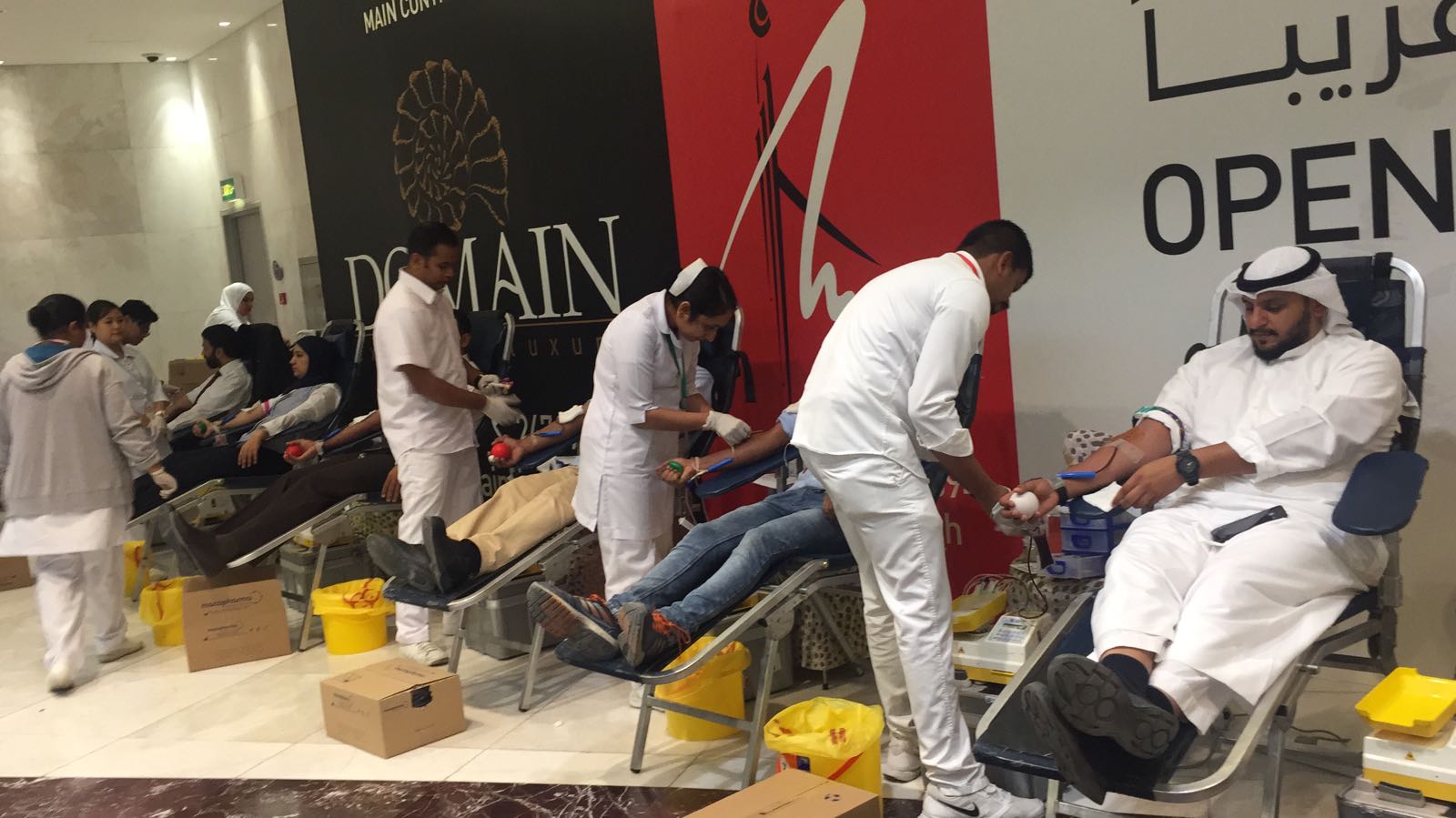 Al Tijaria Tower Organized a Blood Donation campaign titled: "Take Time out of your Busy Life to save a life"
The Commercial Real Estate Company "Al Tijaria" invited all the public to participate in its blood donation campaign at one of its properties – Al Tijaria Tower located at Al Soor Street. The campaign was held on Tuesday 21st of November, 2017 as part of the company's 'We Care' – Corporate Social Responsibility initiatives to fulfil the needs and requirements of the Central Blood Bank. The campaign was titled "Take Time out of your Busy Life to save a life"
Mrs. Rawan Adnan – Marketing & Leasing Department Manager has stated that this campaign is held on annual basis through the implementation & promotion of the corporate governance principles of the company to increase awareness about blood donation and help save lives.
This campaign was successfully held by the participation and sponsorship of Symphony Style Hotel Kuwait, Mr. Muscle, Joy Confections and Lounge Juice.
The Company finally thanked all its employees, tenants and donors for their great support to this campaign.