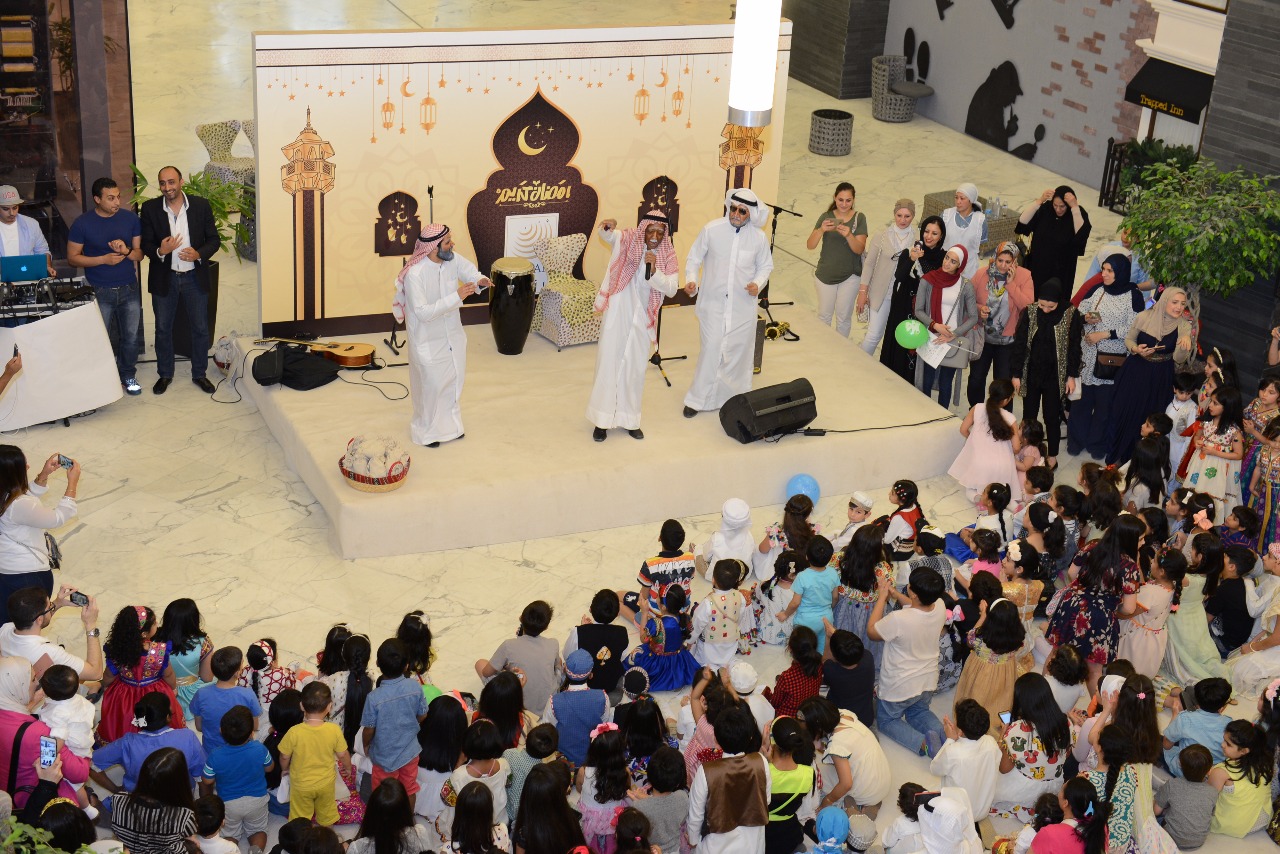 The Gergi'an Celebration of Symphony Style Sparkled by bringing Joy to the Special need children's, Cancer Patients, and other Kids As part of the company's aim for preservation of the original Kuwaiti Traditions and within the framework of its social responsibility under the name, "We Care", the hotel and the symphony style Mall celebrated their Gergi'an in a very special way.
On this occasion, the Commercial Real Estate Company had sent a special invitation to all schools and people with special needs, Beit Abdullah Hospital and NBK Hospital for the participation of children and their families to come celebrate the joy of Gergi'an, where a special program with various fun activities took place.
Celebrations began at the Symphony Style Hotel at the Children's Club on the third floor. Gifts were distributed at the Club by Royal Pharmacy, followed by a special celebration and an exclusive Show by the Sheyaab Group which was held in the basement of the Symphony Style Mall to entertain the children.
Mrs. Rawan Adnan, Department Manager of Marketing and Leasing, said: "Through this holy month, The Commercial Real Estate Company aims to create happiness and Joyfulness in the hearts of children and provide entertainment for people with special needs and cancer patients and help them integrate into the society.
The Marketing and Public Relations Department at Symphony Style Hotel Kuwait said that the management of the hotel was dedicated to upgrade the hotel's facilities and services and attract more families. Recently, two leisure facilities have been added to the third floor "Teens Hub and "Party Room" to provide a new haven for entertainment in a safe environment.
Mr. Fawaz Al Manea, representative of Arzan Financial Group (the golden sponsor of this event), added that the Group is honored to sponsor the Gergi'an event to bring happiness and joy to the kids hearts. He also stated that they are always willing to participate in any event that could support the greater benefit and welfare of the society.
In conclusion, Mrs. Rawan Adnan thanked all the sponsors of Symphony Style Gergi'an event: Arzan Finance Group & Royal Pharmacy for their support and confidence in our work, and Build a Bear Co. For joining the event and being a part of this very successful event which has brought happiness to all the kids.