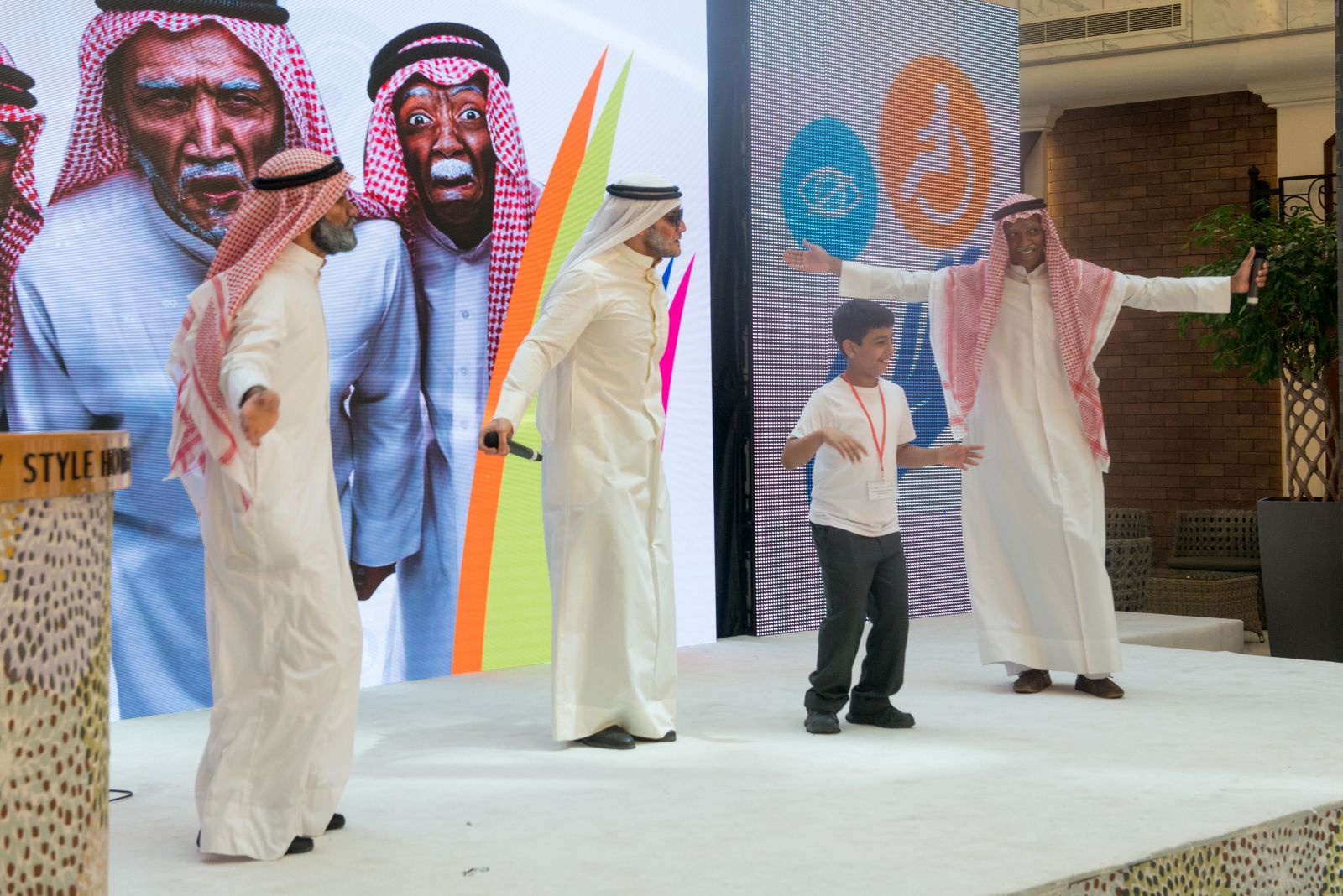 Sunday, April 9, 2017: Symphony Style Mall was decorated with the talents and creations of the special needs kids. Under the patronage of Sheikha/ Sheikha Al-Abdullah Al-Khalifa Al-Sabah, the Honorary Chairperson of Kuwaiti Disabled Sports Club and with the presence of Al Tijaria chairman Mr. Abdulfatah M. R. Marafie, this festival was successfully concluded by The Commercial Real Estate CO. (Al-Tijaria) for the fifth time.
The kids and adults enjoyed the fun activities, competitions and theatrical shows in the festival and an exclusive show by the famous Comedians "Sheyaab Group".
The day also included many funny shows designed to entertain the participants such as magic shows, dance shows and many more. The festival was concluded with honoring the participants.
In a special statement, Mrs. Rawan Adnan, Marketing and Leasing Department Manager said: "The presence and participation of more than 30 governmental and community bodies emphasizes the importance and success of this festival. Aiming to direct the private sector in allocating their resources to serve, support and care for the special needs in Kuwait. As part of Al Tijaria's commitment to our 'We Care' - Corporate Social Responsibility (CSR) initiatives, we in Al-Tijaria, recognize the importance of integrating citizens with special needs in society to emphasize the important role they play in the development of society.
Mr. Fawaz Al Munaya - Marketing & PR Coordinator at Arzan Financial Group (Golden Sponsor for this Festival) has stated that "Arzan was honored to sponsor "Shining Hope 5 Festival" for what it represents - commitment and responsibility towards human causes which is one of the groups priorities". Mr. Al Munaya added that "our participation in this festival comes in line with their belief in such initiative which encourages the society to move forward". Mr. Al Munaya also thanked The Commercial Real Estate Company for organizing this initiate along with all the volunteers and participants.
Well known Athlete Mr. Mansour Al Safran BMX rider has announced a charity World Run organized by Wings For Life that will be held in Boulevard on 7th of May, 2017.
Mr. Al Safran invited all the attendees to be part of this event and its cause where the collections received will be donated to wheel chairs special needs people.
It is worth mentioning that the fifth version of the festival achieved a great success on all levels thanks to the massive efforts undertaken by the amazing team and the relevant bodies to support this social group, in addition to the media support, the sponsoring companies and the participant companies, As Golden sponsors we would like to give a special thanks to: Arzan Financial Group, Gulf Islamic Investments, Marafie Foundation, Venture Capital Bank, Silver Sponsors: Kuwait Resorts Company, Industrial & Financial Investment Co. K.S.C.C , Al Mutajara Real Estate Company, Al-Salmiya Group for Enterprise Development, Kuwait Commercial Markets Complex Co., Symphony Style Hotel, Six Senses Spa, Kuwait Fire Station Directorate, MISAKI Flowers, Costa Coffee, Sheyaab Group, Wings for Life and Play for their support in making this event a success.