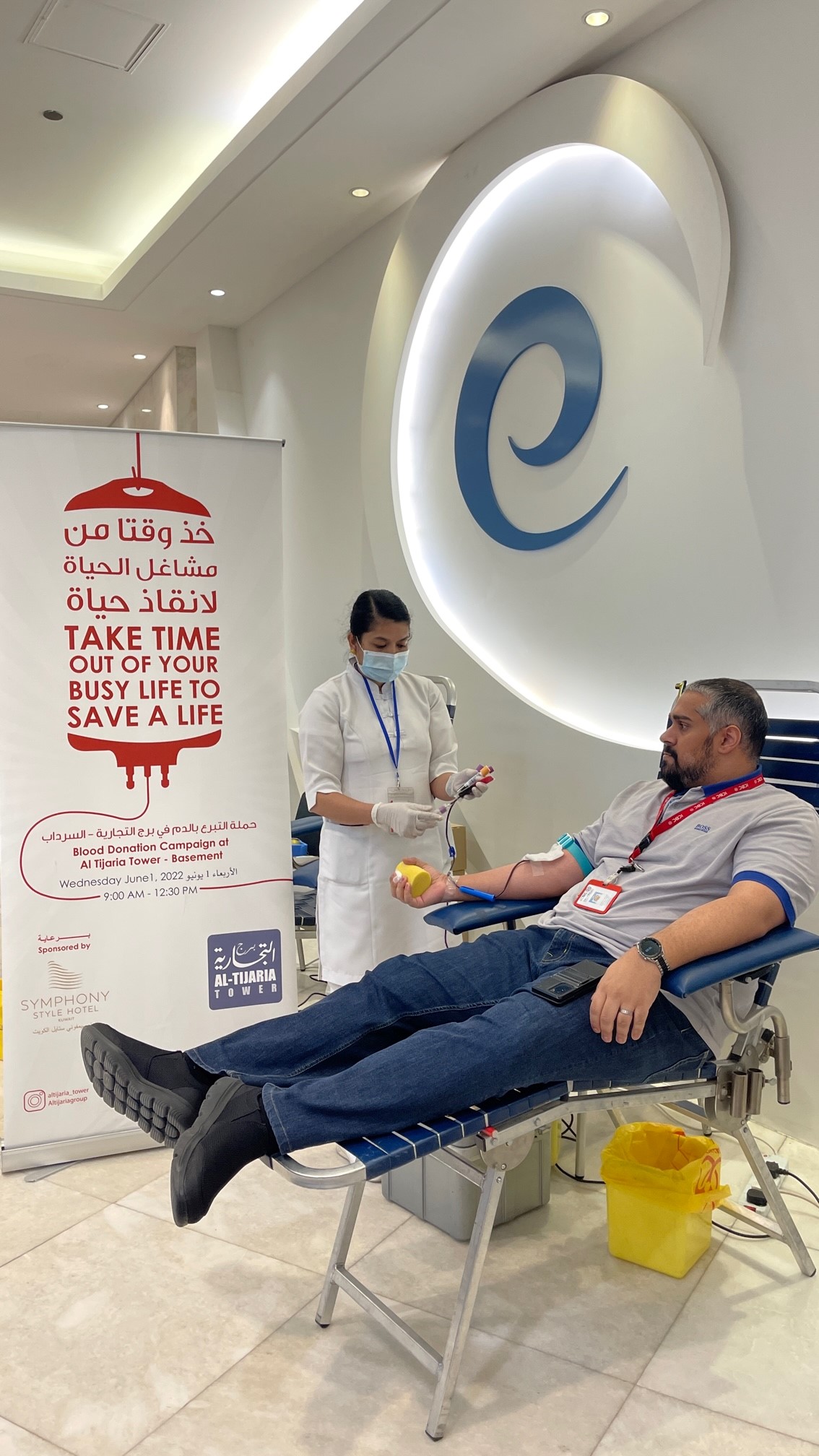 Al Tijaria Tower organized Blood Donation Campaign under the name "Take time Out of your Busy Life to Save a Life"
Under its initiative "We Care" and as part of its social responsibility role, The Commercial Real Estate Company held its annual Blood Donation Campaign at Al Tijaria Tower which resides at the core of Kuwait City.
The Blood Donation Campaign "Take Time Out of your Busy Life to Save a Life" was successfully held on Wednesday June 1st , 2022 with the participation of a huge number of the company's employees in addition to Al Tijaria Tower tenants, employees, and visitors. Their donations contributed to effectively fulfil the needs and requirements of the Central Blood Bank.
The Commercial Real Estate Company's Marketing & Communication Department has stated "this campaign is held on annual basis through the implementation & promotion of the corporate governance principles of the company to increase the awareness about blood donation and how it saves people's lives".
Symphony Style Hotel Kuwait generously sponsored the campaign through catering the event with drinks and snacks for all the participants from staff, volunteers, & donors.
Finally, the company would like to thank all its employees, tenants, & donors for their vital role in supporting our campaign.