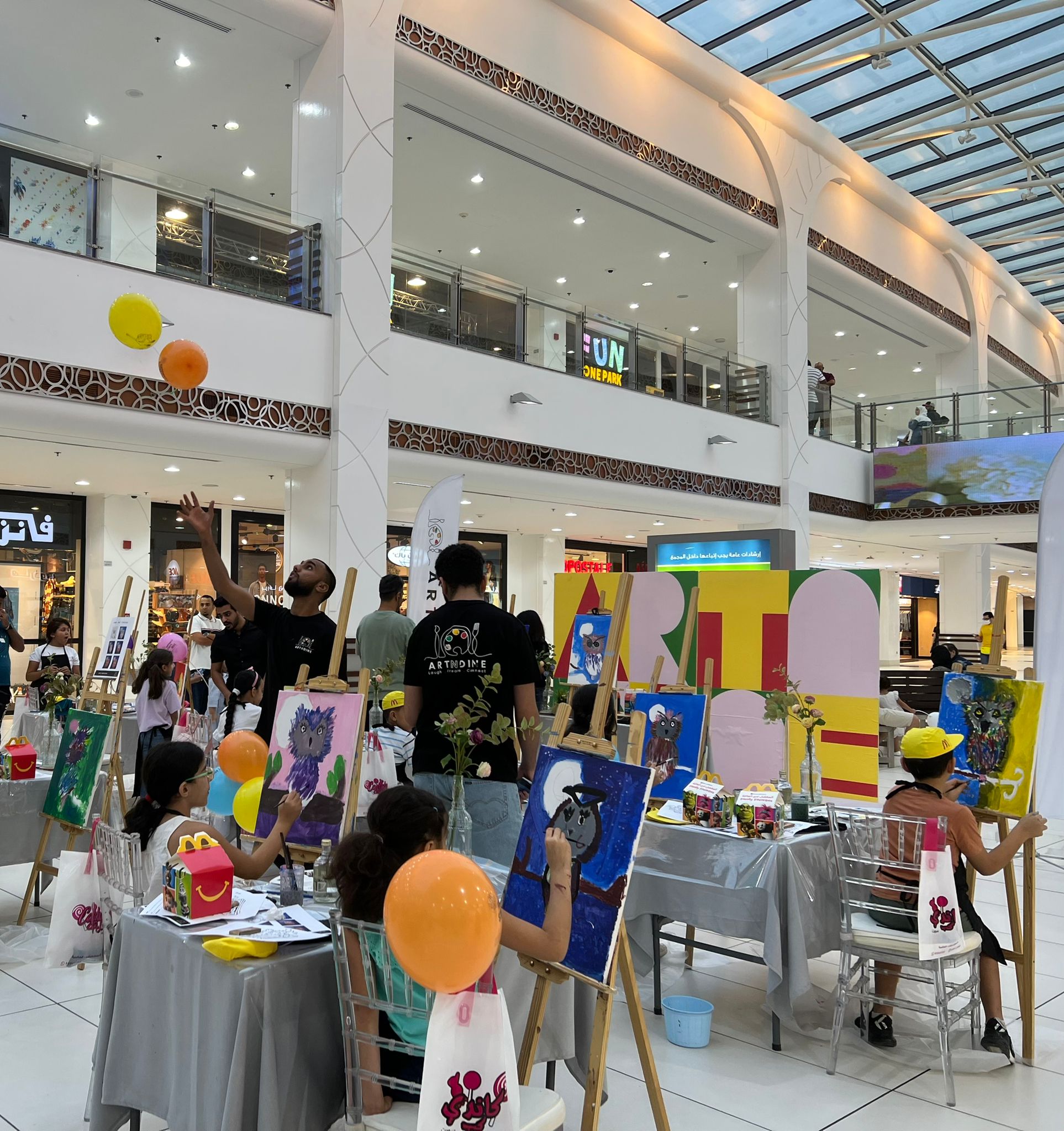 "Boulevard" organizes an art event in cooperation with "Art n Dine" to support children's talents
In cooperation with Art n Dine, Boulevard mall held on Friday, September 2nd, an artistic, social and entertainment event at the mall to support talents and creative energies in drawing for children.
This event provided an opportunity for creative children to enjoy an experience full of positive energies, from the age group of five to fourteen years old, in presence of a professional painter, with meals served during the drawing experience.
This event was sponsored by McDonald's and Candy Cup Sweet in terms of providing meals, sweets and gifts for children.
The marketing team at Boulevard expressed their happiness and gratitude for the success of this event and the cooperation that brought them together with Art 'n Dine team, with our wishes to repeat this experience again in the future.