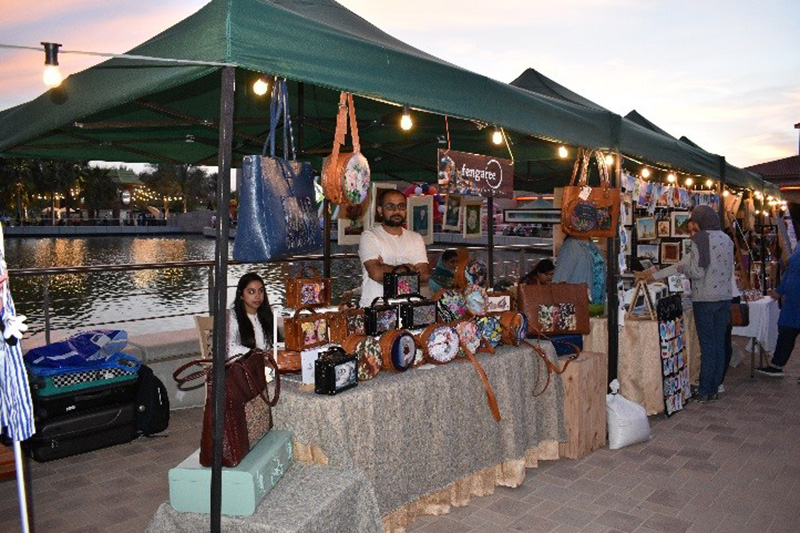 Al Salmiya Group for Enterprise Development Co. held a special exhibition under the name Souq Al Bouhayra in the outer area of the Boulevard mall. The exhibition, which lasted for 3 days, featured more than 40 brands and entertainment concepts that attracted the attention of the mallvisitors. Souq Al Bouhayra included many restaurants, cafes, accessories, watches, clothes and more.
This event came from Al Salmiya Group's belief in the importance of supporting small and medium enterprises, supporting youth energies, and providing them with a special platform to display their distinctive products. The purpose of this event was also to provide an entertainment event for all family members in the outer area of the Boulevard mall in the most beautiful days of the spring season.
Souq Al Bouhayra was sponsored by Behbehani Motors Company (Volkswagen), which displayed the latest SUVs, and Mouwasat Hospital, which offered its best and latest medical services to visitors and market-visitors.
Boulevard's marketing and communication team thanked all market participants from companies and small and medium enterprises for their confidence and belief in this event, hoping for their participation in the coming seasons, God willing.
The communication and marketing team also thanked the media partner of Souq Al Bouhayra, Richter Creative Office, represented by Mr. Bader Al-Essa, who had a great role in marketing the event through social media and visiting the market.